For traceability and audit purposes, all modifications to values are tracked in SERAM. The color code represents the workflow state of the history entry. Also, both the user who created the value (by changing the status) as well as the one who modified the value afterward (by editing the numeric value, comment etc.) is recorded.
The history of changes is accessible on the input values in the Data Grid, but also in the Drill-Down views or when editing values in Data Entry.
The visual representation on the bottom shows how the value changed over time, using the effective change dates as position on the horizontal axis.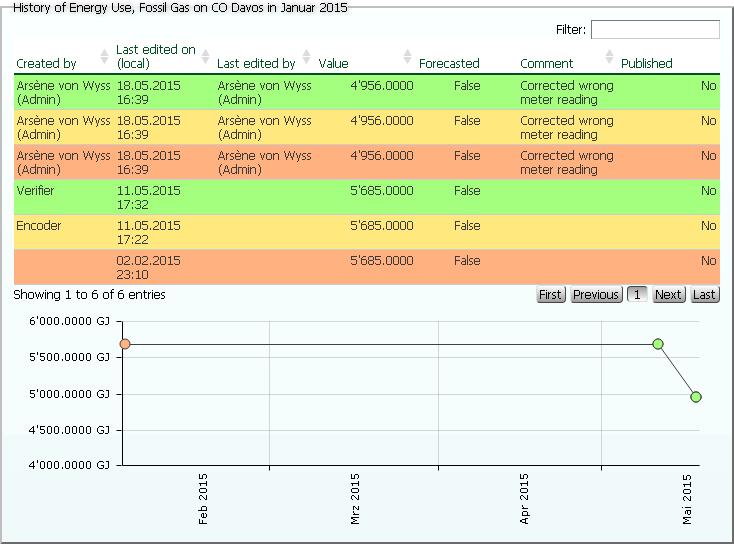 ---
Feature Categories:
Data Collection
Verifying or Analyzing Data